Trucking Factoring Companies Information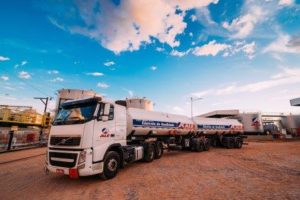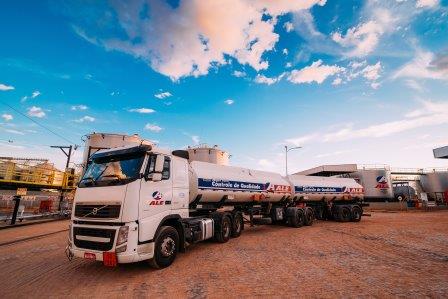 Trucking factoring companies know that delayed payments comes with the territory. Truckers are typically not paid until the load is delivered. In the meantime, there are expenses that need to be paid out immediately such as fuel, tolls and maintenance. This cash flow crunch often leads to trucking companies having to turn down additional business.
Prominent Trucking Factoring Companies:
Apex Factoring (Ft. Worth, Texas)
Comcap Factoring (Miami, FL)
FactorLoads (Heber City, Utah)
Foley Carrier Services (Hartford, Connecticut)
Interstate Capital (now part of Triumph, Santa Teresa, NM)
OTR Capital (Roswell, GA, see our OTR Capital reviews)
Porter Capital (Birmingham, AL)
Riviera Finance (Redondo Beach, CA, see our Riviera Finance reviews)
TBS Factoring (Oklahoma City, Oklahoma)
TP Financial (Cullman, Alabama)
Triumph Business Capital (Coppell, TX)
WEX Fleet One Factoring (Nashville, Tennessee)
These are just some of the truck factoring companies that help service both large fleets and smaller and even independent truckers across the country. Several of these offer specialized services such as spot factoring, customized reporting and small business factoring.
Even better, a few offer no long-term contracts. While such contracts aren't necessarily a bad thing, if you are new to factoring invoices then you want to start slow. And if the invoice factoring company you are using will only offer a lengthy contract-find another factor!
Owner operators know that they must wait to be paid only after they have delivered their freight loads. Cash flow problems can seep into other areas of their business. They may lead to not meeting payroll which obviously creates a contentious environment with drivers. Sometimes, these spats get to the media, producing terrible public relations for trucking companies.1 
Trucking Industry Links
Load Boards
Direct Freight Services– A freight matching service with 150,000 unique loads posted daily.
FreightFinder.com – Find Truck Loads Fast and Free.
Trucking Jobs
TruckerSearch– A nationwide database to find truck driving jobs or find truck drivers.
Trucking Associations
Owner-Operated Independent Drivers Association -Representing the rights and interests of professional truckers since 1973.
American Trucking Associations
National Association of Small Trucking Companies
Kansas Motor Carriers Association
Louisiana Motor Transport Association
Trucking News
www.Landlinemag.com– Trucking industry news and information from the award winning publication of OOIDA.
www.Landlinenow.com – The award winning SiriusXM satellite radio trucking industry newscast from OOIDA.
Trucking Blogs
Truck Repair and Services
Search for Truck & RV Repair Companies on GoTrucker.com
States with Significant Trucking Operations:
Many of these state have advantageous conditions including favorable regulations and proximity to major cities and the coasts.
What is Freight Factoring?
Freight factoring is a type of financing geared towards trucking companies who typically operate at a cash flow disadvantage to other industries. It is a type of invoice financing where the outstanding freight bills are sold to a third-party buyer known as a factoring company.
What Makes Good Trucking Factoring Companies?
Probably no industry has as many factoring companies as the trucking sector. But you don't want to pick just any freight factor. Look for these three things:
Fuel Cards
Without a doubt, you want a factoring company that provides fuel cards for its customers, resulting in significant savings and improved profitability. A fleet card is used at popular locations including Pilot and Flying J. The savings from a good fuel discount program essentially pays for your factoring costs. Additionally, many factors offer a full suite of services including proprietary load boards and roadside assistance.
Non Recourse Factoring
When signing on with a factoring company, you will need to specify the terms of the agreement. Recourse factoring, you sell the invoices to the factor, but are still liable for the full amount if the account debtor does not pay. Non recourse factoring transfers this credit risk onto the factor. To compensate for this risk, trucking factoring companies charge a higher factoring rate for these transactions.
Good Reputation
This one is a little trickier to uncover, although the internet has done a nice job of shining a light on some of the lesser quality factors. Find out many of the tricks used by some factoring companies in our Invoice Factoring Guide. Also, check through our factoring company reviews as a resource to help you make a decision. This will help you make an informed decision if you are considering factoring receivables.
If your small business has been turned down for a traditional loan and is experiencing cash flow issues, consider factoring invoices. Since factoring is not a loan, your business assumes no new debt. Some factors have asset based lending rates as low as a couple percent. This is a very popular small business funding option for trucking companies.
A final word-popular fintechs like Ondeck Capital, Bluevine, Kabbage loans and Fundbox may not be the best choice for your freight factoring needs. While we love these names (see our Ondeck reviews, Bluevine reviews, Kabbage reviews and Fundbox reviews to see which lender scored the highest) we'd go with dedicated trucking factors like OTR or Fleetone.
1https://www.usatoday.com/story/news/2017/07/10/morgan-southern-fires-trucker-who-spoke-20-hour-workdays/103498144/