Invoice Factoring Company: Crestmark Bank
(Read Time: 3 Minutes)
Crestmark Reviews
Check out the Crestmark reviews page.
Crestmark Bank Quick Information
Crestmark Bank Headquarters: Troy, Michigan
In Business Since: 1988
FDIC Insured: Yes
Small Business Funding Options: Invoice Factoring, SBA loans, Accounts Receivable Financing
Direct Lender: Yes
Non Recourse Factoring: Yes
About Crestmark Bank
Crestmark is a Michigan-based commercial bank with additional offices in Illinois, Florida, Tennessee and New York. Combining the best of both worlds, Crestmark Bank provides both standard merchant lending and invoice factoring services. Additionally, they offer numerous asset based lending facilities for small to medium sized businesses. Crestmark is also a SBA preferred lender, which allows the bank to engage in funding transactions of up to $5 million.
Crestmark Bank understands the unique balance that many businesses navigate with regards to their capital structure. There may be times when a small business line of credit might be the client's cheapest funding source. But if the business is carrying too much debt, Crestmark will realize that further lending might breach credit thresholds (such as a debt to asset ratio) resulting in an increase in the overall cost of capital.
But Crestmark can provide alternative funding options such as invoice factoring, which results in no additional debt for the business. Remember, factoring is an asset sale, not a loan, so no additional debt is incurred. While Crestmark serves customers in a number of industries, it might be considered among trucking factoring companies, given it's expertise and location.
Industries Served by Crestmark Bank:
Automotive
Apparel
Energy
Steel Technology
Trucking
Textile
Invoice Factoring at Crestmark Bank
Invoice factoring is the purchase of a business' outstanding invoices by a third-party for up front cash. Unfortunately, it has become a business strategy for account debtors to delay payments on invoices for their own funding benefit. This puts many small businesses in a cash flow crunch, easily overcome by invoice factoring.
Crestmark Bank provides invoice factoring in Michigan, both discount and non recourse, for clients with B2B (business to business) invoices or accounts receivable.
Discount Factoring
The discount invoice factoring Crestmark offers is great for those account debtors that you're comfortable with. The lower factoring rates associated with discount versus traditional factoring allow your small business to take the improved net working capital and plow it back into your business through marketing efforts, make payroll, pay down outstanding  debt  or obtain purchase discounts from suppliers.
The discount factoring from Crestmark Bank is about a week sooner than with their non recourse factoring facility. This makes sense since Crestmark must perform additional due diligence by assuming the credit risk of the account debtor.
Non Recourse Factoring
Under their non recourse factoring program, Crestmark purchases the outstanding invoices directly from you. Crestmark now assumes the credit risk on your customer's overdue invoices and the account debtor must now repay Crestmark. does the credit checks on your new or overdue customers and subsequently  assumes the credit risk of your customers, allowing you to focus on core business operations and new opportunities.
Crestmark Bank Invoice Factoring guidelines include:
Client Revenue Requirements: From startups to $100 million in sales
Advance Formula: Up to 90% of eligible invoices or accounts receivable
Advance Frequency: Weekly, and, potentially, daily
Factors up to $7.5 million
Factoring Support Services: Collection, bookkeeping, credit protection on bad debt, web reports
Application Closing Time: Typically 2 weeks
Read our Crestmark reviews to see how we score the bank.
Crestmark Bank Invoice Factoring Review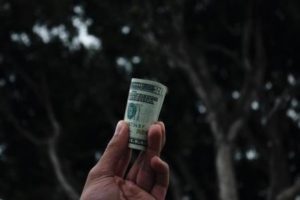 A financial institution that offers both traditional banking and alternative lending solutions is always a plus for us. That way, they can truly offer a full suite of small business funding options for their clients.
A nice feature is that your business can check out the credit rating of your new or existing customer with Crestmark before you receive factoring services from them. An institution that is both bank and factoring company is extremely familiar with analyzing an account debtor's financial situation, probably better than you would be able to! Often, the credit services that come from a factoring company are superior to your own.
Many small businesses that don't qualify for traditional lending (or simply aren't interested in taking on additional debt) often turn to invoice factoring. And Crestmark adds flexibility to the process by allowing customers to factor some or all of their invoices. Further, of those selected invoices can be funded through recourse or non recourse factoring-it's the client's choice.
Further, we applaud that Crestmark Bank offers both discounted and non recourse factoring. The removal of credit risk, even if you have to pay a higher factoring fee, is something we love to see small businesses take advantage of.
Invoice Factoring Transactions by Crestmark Bank
In the first half April alone (2017) Crestmark entered into a number of invoice factoring and asset based lending arrangements ranging in size from $80,000 to $750,000. The transactions were focused in the oil and gas, trucking and clothing industries.
One thing jumped out to us when we were researching this invoice factoring company review. The largest of the factoring transactions ($750,000) was on a non recourse basis in the notoriously fickle men's apparel space. Crestmark Bank assumed a tremendous amount of credit risk on this transaction. This shows us:
1-Crestmark has deep experience financing the apparel and textile industries. Crestmark has been doing apparel industry financing for decades.
2- Crestmark provides quick business loans and financing. The apparel industry is very fast-paced and any factoring company that delays processing or payment of any type won't be factoring that industry for long. Fast turnaround times are very important when choosing a factoring company.
3- Finally, Crestmark Bank has excellent credit analysis, crucial in non recourse factoring . While such traditional factoring will incur a higher factoring fee (for the transfer of the credit risk) it allows your business to concentrate on its day-to-day operations, not collections.
Crestmark Bank Financials
Crestmark had just over $670 million in total loans outstanding at the end of 2016. One metric we will be watching is the amount of total loans secured by physical real estate.
According to reported financials, this number stood at approximately $32.6 million (representing a little under 5% of total loans) at the end of 2016. We would like to see this number a bit higher. Still, Crestmark has a substantial deposit base to draw upon.
Bankrate gave Crestmark an overall Star Composite rating of 4 stars but cited a capital adequacy issue with Crestmark's Net Worth to Total Assets ratio. Still, they noted Crestmark Bank had a regulatory capital ratio that exceeded requirements (Bankrate data as of Q1, 2016).
Crestmark is also not publicly traded, which can be a good thing. When that is the case, some factoring companies have become highly leveraged to maximize shareholder value. But if the economy goes south, which it always does eventually, the factor ends up in dire straits if new investor money shuts off. This happened to factoring bellwethers CIT and JG Wentworth in the wake of the last financial crises.
Crestmark Bank has a Solid Reputation
We conducted some due diligence on what people are saying about Crestmark and it's business practices. While no one is perfect, especially with the ease of today's information overload, Crestmark impressed us with their reputation.
Crestmark Bank Better Business Bureau Information:
BBB Rating: A+
BBB File Opened: 1990
Accredited: Yes
Complaints Filed with BBB: 0
Should I be Factoring Receivables with Crestmark Bank?
As far as we can see, the pros definitely outweigh the cons for Crestmark and we would feel comfortable factoring receivables with Crestmark Bank. They provide a free quote of their factoring rates for small business customers. Get the cash your business needs without taking on more debt.
Check out our Crestmark reviews page.
Other Invoice Factoring Companies like Crestmark Bank: