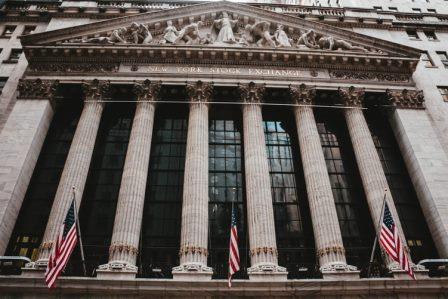 Why a Kabbage Inc. IPO Would be a Terrible Idea
Kabbage Inc. Should Stay Private
Considering the cool reception tech unicorns have experienced with their initial public offerings (Uber, Lyft, WeWork, etc.) we pen this cautionary note for companies looking to IPO today. While easy monetary policy has allowed many private company valuations to swell out of control, the window of opportunity to go public may be closing.
Most ventures seek public funding either to raise capital or for the liquidity it provides early investors and employees. To date, they've done an excellent job of tapping the debt capital markets to raise funds for loan originations which they ultimately selloff large amounts of loans to institutional investors.
But this strategy relies on both an easy credit market and institutional investor appetite for securitized products. Near the end of a business cycle, this becomes less certain.
So that leaves us with the liquidity necessity. One alternative to the traditional IPO is a direct listing onto an exchange, the recent preference for workplace software provider Slack.
We have written extensively about Kabbage Inc., the small business lending fintech based in Atlanta, Georgia (see how they scored on our Kabbage reviews page). Kabbage arranges small business financing, through partnerships with banks and other financial institutions.
As of now, it doesn't appear that Kabbage loans is actively pursuing an IPO, although they have reportedly mulled the decision in the past.1 We think this idea should remain an afterthought as they continue to scale.
Our skepticism of going public at this stage was empowered after looking at how other players in the online lending space (Lending Club, Ondeck Capital, and Lending Tree) have performed sine their initial public offerings. Keep in mind, these performances were during a strong overall stock market.
How Other Online Lending Shares Have Performed
Lending Club Slump Continues
One name we haven't talked about much on this site is Lending Club, the online peer-to-peer lender based in San Francisco, California. Since the company doesn't provide small business funding, LC has largely eluded our radar.
From their website, Lending Club's personal loans are mostly unsecured, meaning you won't need a co-signor or have to put your home up for collateral. Of course, this means a higher interest rate, which is bad for borrowers but good for the investor buying the debt. But while they primarily service individual consumers and institutional investors, it is educational to follow how the fintech performs.
The performance of LC stock has been rough, to say the least. Since their December 2014 initial public offering, when shares opened for trading at $123.75, Lending Club shares are down roughly 90% to a price of y (as of October 20, 2019).2
Now it's also true that Lending Club shares had another contributing factor to their slump, a scandal, costing founder Renaud Laplanche his position as CEO. The problem essentially revolved around $22.3 million worth of loans sold off to investment bank Jeffries, with some [alleged] doctored loan documentation designed to fit the buyers criteria.3
Ondeck Capital Stock Price Slide
The shares of Ondeck have likewise been struggling since their initial public offering back in December of 2014. At the time, Ondeck shares opened for trading at $26.50. Since then, shareholders have endured a slide of approximately 86%, to current price levels around $3.60 (as of October 20, 2019).4 Part of the slump is a result of reported slowdown in revenue growth, as reported by Bloomberg.5 But considering the overall equity markets have been strong, this relative weakness portends further weakness when the next bear market comes.
With an endorsement by Shark Tank veteran and real estate mogul Barbara Corcoran, Ondeck was apparently courting newer, startup ventures. But now Ondeck appears to be in a bit of an identity crisis. We are rooting for Ondeck, and their same-day loan program provides badly needed net working capital to thousands of small businesses.
Lending Tree Bucks the Trend
One bright spot (REALLY bright) is North Carolina's Lending Tree, the country's largest online lending marketplace. From their website, lendingtree.com, consumers can shop for auto loans, mortgages, credit cards, insurance and personal loans.
Shares of Lending Tree (symbol: TREE) have certainly bucked the trend, rocketing some x% since their IPO back in y.6 Similar to Lendio, Biz2Credit or Fundera, Lending Tree is an online marketplace where borrowers can search for the right credit option to meet their needs. Through partnerships, Lending Tree offers just about any type of funding you can think of, including asset based lending options and invoice factoring. LT has interests in a number of websites, contributing to its scale. These include:
·       Value Penguin
·       Quote Wizard
·       Simple Tuition
·       Deposit Accounts
·       Compare Cards
·       Snap Cap
·       Magnify Money
While primarily a consumer service, they do offer business loans as well, servicing sole proprietors, LLCs, partnerships, C-Corps and S-Corps. Lending Tree assists business borrowers at every stage of their lifecycle, including startup funding. Prospects enter their business' structure and related information and in minutes, likely get matched with an appropriate lender, assuming minimum requirements are met.
There were three prominent lenders displayed on Lending Tree's website (National Funding, Kabbage and Ondeck) which presumably provided much of funding. These loans from these names may be made by behind-the-scenes-banks as well.
Bigger Seems Better
As you can see, scale seems to be a trend that should continue. The future of the online lending could be controlled by a number of e-commerce and payment heavyweights. We're referring to names like Amazon lending, Alibaba small business, Square Capital, Paypal Working Capital (specifically, their Loanbuilder product). We also recently saw that another payment unicorn, Stripe, has decided to extend credit with its Stripe Capital.
More information on names mentioned in this article:
1https://www.bizjournals.com/atlanta/news/2017/08/03/atlanta-unicorn-kabbage-raises-250-million-from.html
2https://www.marketwatch.com/investing/stock/lc
3https://www.inc.com/business-insider/inside-lending-club-scandal.html
4https://www.marketwatch.com/investing/stock/ondk
5https://www.bloomberg.com/news/articles/2019-02-21/online-lenders-shares-hurt-by-expected-revenue-growth-slowdown
https://invoice-factoring.org/wp-content/uploads/2019/10/Kabbage-Inc..jpg
299
448
factoring
https://invoice-factoring.org/wp-content/uploads/2016/09/IFG-xlarge-2-1024x430.jpg
factoring
2019-10-23 14:16:50
2019-11-08 10:05:33
Why a Kabbage Inc. IPO Would be a Terrible Idea