Georgia Invoice Factoring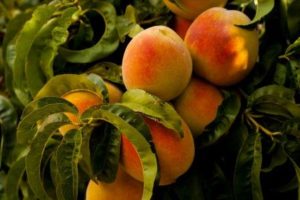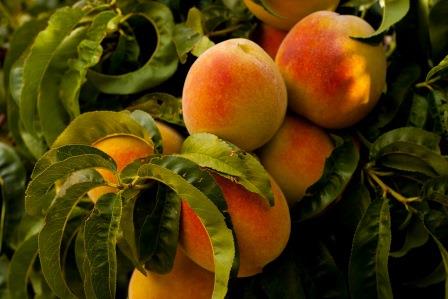 Small businesses are very important to the economy in Georgia. Since over one and a half million Georgians are employed by small businesses, invoice factoring in Georgia is booming. There are almost one million total small businesses (962,085) in Georgia.1 An amazing 97.7% of all businesses with employees are defined as "small", meaning fewer than 500 employees.2 Not surprisingly, two out every five jobs in the Peach State are the result of small businesses.3
But obtaining net working capital for small and medium-sized businesses without a long track record of profitability or performance can be difficult, especially in an uncertain economic environment when banks are reigning in lending, even to their most credit-worthy customers. A small business that can't secure traditional financing has some alternative lending options including merchant cash advances.
But there is a much better option called invoice factoring. Instead of incurring debt to receive funding, factoring involves the discounted selling of accounts receivables to a third-party buyer. Since businesses have cash tied up in receivables, there are a number of invoice factoring companies, known as 'factors" who will provide a cash advance to the business.
Major Factoring Industries in Georgia
Important Georgia industries include distributors (often serving the food and beverage industry), transportation and logistics (air, rail, trucking and sea ports) and agribusiness. Often, these industries result in payment delays which can hamper a small business' growth and profitability. Factoring is an increasingly popular small business funding option for many businesses in the state of Georgia. Popular industries include:
Food & Beverage Distributors
Transportation & Logistics
Agriculture
Food Processing
Food and Beverage Distributors
You can't think of prominent companies in the state of Georgia without mentioning the Coca Cola Company. Headquartered in Atlanta, the Fortune 100 company is vital to the state's economy and employs roughly 13,000 corporate employees in the Atlanta area alone.4 But a 2014 CFO article listed Coca-Cola among a list of the Top 20 companies with the slowest record of paying suppliers, as measured by DPO.5
Now we certainly understand the rationale for large, publicly traded companies to delay payment to suppliers as long as possible. These organizations have a variety of stakeholders to answer for including employees, shareholders and charitable beneficiaries. Unfortunately, your business probably isn't one of them. Invoice factoring provides an opportunity to maintain a stable cash flow to pay your customers, purchase more materials or repay debt. Typically, right after invoicing, the business sends a copy of the invoice to the factoring company, who advances the business cash, often in the 80-90% range. When the customer or account debtor pays the invoice in full, the factor returns the remaining balance to the business, minus the factoring fee (often 2%-3%).
Other Invoice Factoring Businesses in Georgia
There is a strong presence of transportation companies in Georgia. The state is perfectly located logistically and is a "super hub" because of not only airlines but also the trucking, railroad and shipping industries.6 In fact, 80% of the U.S. market is within a 2-hour flight from Georgia.7
As such, factoring is a major form of small business funding for many trucking companies. Georgia factoring companies provide freight factoring, fuel and fleet card services. Fuel advances are received via Comcheck or EFS card.
Invoice Factoring Companies in Georgia
These industries have customers that are notoriously slow payers. Luckily, there are a number of invoice financing companies in Georgia. Many are located around Atlanta, but there are factors located all through Georgia. Factoring receivables can help with short-term cash flow problems.
A factoring company often has branches in several different states, but prefer to focus on invoice factoring companies located in the same state of the business client. There is a degree of local expertise that can be invaluable to a small business. Here are some invoice factoring companies headquartered in Georgia:
Kabbage (Atlanta)
IOU Financial (Kennesaw)
Eagle Business Credit (Kennesaw)
This is not meant to be a comprehensive list of companies that provide invoice factoring in Georgia. There are others with operations in Georgia including Fleet One Factoring  Bluevine, Fundbox and Riviera Finance in Alpharetta. These companies provide non-recourse factoring, online reporting, collection, asset based lending and credit services and 24 hour funding for qualified businesses. This type of factoring, while a bit more expensive than recourse financing, takes much of the default risk out of an invoice from a customer you may be worried about. Non recourse factoring can be thought of as a type of insurance and is something to consider if you have an outsized receivable whose loss would be severely detrimental to your business.
If your business is interested in receiving a quote from a factoring company near you, let us know a little information about your business, location and size of your business and operation.
1,2,3https://www.sba.gov/sites/default/files/advocacy/GA_1.pdf
4http://www.ajc.com/business/coke-cut-800-jobs-including-500-atlanta/gpKXacPBA6izAs1r1RWINN/
5http://ww2.cfo.com/cash-flow/2014/11/companies-pay-slowest/