Invoice Factoring Company Reviews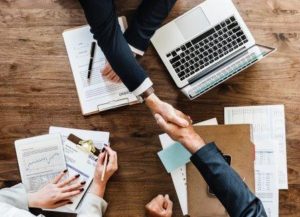 So you've decided invoice factoring is right for your business' funding needs. The next step is to select an invoice factoring company. But where do you begin? There's dozens to choose from, ranging from large, industry leaders to mom and pop factors all over the country.
You could start researching various invoice factoring companies, but is the information and opinions you're getting authentic? Do you really feel comfortable enough with them to start factoring invoices? Picking the right invoice factoring company is a big decision and can be a big factor in your small business' success.
A list of invoice factoring companies we've reviewed:
An Invoice Factoring Company Review Must Be Trusted
I think its safe to say that the majority of 'reviews'  you come across on the internet are a sales job and are possibly promoted by a factoring broker. Often, these 'profiles' are submitted by the invoice factoring companies themselves! An example is when you start reading the 'review' online and it says "we have been in business".
Luckily, we've done a lot of the legwork work for you and aim to provide you with the information you really need to know about invoice factoring companies.
With some online factors, there are a ton of short comments/reviews on the web. For example, there are a ton of Bluevine and Fundbox reviews out there. Keep in mind that after a funding transaction, customer are automatically invited to offer a review on sites like TrustPilot. This is also one way a review becomes 'verified'.
What an Invoice Factoring Company Review Includes
We start off with some basic information on the company, a summary, and information on the size of the factoring company and some recent factoring transactions they've done, if available so you can get a feel for them.
Then we let you know which accounts receivable factoring companies have had complaints against them from unhappy customer and let you know what the complaint was about. This is crucial information that isn't always easy to find.
An invoice factoring company has a major headquarters in one state and then typically several other satellite offices across the country. Often, each office is has its own rating at the Better Business Bureau, etc so trying to find a complaint for all the it can be like finding a needle in a haystack. But we've tried to do just that.
A good review shows the various types of small business funding options they offer, including invoice financing. We also try and look at things like whether they offer recourse or non recourse  factoring. And of course, what their factoring fees look like.
It's also important to know how long the company has been in business, what industry do they have the most experience invoice factoring. What sizes of business' will they factor? Do they require a long-term contract as part of the factoring agreement. If so, can you get a discounted factoring fee? We also provide some pros and cons with the company to give you a better idea of the invoice factoring company. Finally we offer our opinion on factoring receivables with that particular financing company.