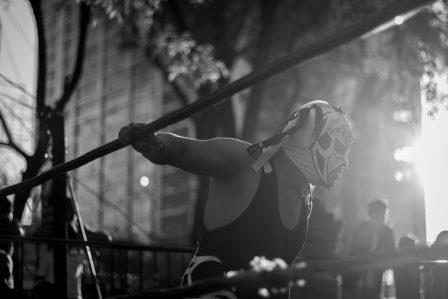 Lendio vs. Fundera and Biz2Credit
It's been a while since we posted our scores for these fintechs (see our Lendio reviews, Fundera reviews and Biz2Credit reviews). For 2019, we checked in on them to see how they're doing and look at their similarities and differences.
Lendio Spotlight
·       Headquarters: South Jordan, Utah
·       In Business Since: 2011
·       Funding time: As soon as 24 hours after approval.
·       Primary Financing Methods: Term Loans, Lines of Credit, SBA Loans
Lendio is an online marketplace where potential business borrowers come to shop for loans. Lendio acts as a middleman, not a direct lender, connecting borrowers and lenders on their platform. According to reports, they've helped small businesses receive over $1.4 billion in small business funding.
Lendio provides a wide array of business financing options, including:
·       Accounts receivable factoring
·       Working Capital Business Loans
·       Merchant Cash Advances
·       Equipment Financing
·       SBA loans
·       Startup Loans
·       Commercial Mortgages
·       Business Acquisition Loans
·       Business Auto Loans (through Bank of America)
As you can see, that's quite a lineup of loan products. To achieve such a broad scope, Lendio has established partnerships with a wide variety of lenders providing everything from peer-to-peer loans and commercial mortgages to asset based lending and receivables factoring.
For factoring, Lendio features two of the largest fintech players in the invoice finance space, Bluevine and Fundbox. Both provide accounts receivable financing for B2B customers that are invoice rich but cash poor.
And if you have mediocre credit, that's OK. With factoring, it's not the credit quality of the borrower that matters. Rather, it's the creditworthiness of the invoiced customers, known as account debtors. As such, some consider them bad credit business loans. 
Keep in mind, Bluevine offers actual small business factoring whereas Fundbox extends lines of credit determined as a percentage of the invoices' face value, age and credit quality. Factoring receivables involves the actual purchase of the invoice from the customer (factoring companies like Amerifactors or Riviera Finance are prime examples). There are also niche trucking factoring companies like OTR Capital and Fleetone that focus on the transportation clientele.
Lendio also features a number of small business cards from major names like Bank of America, Capital One, Amazon lending and American Express. Some of the same names we've covered in our business credit cards section such as the Bank America Business Advantage and Delta SkyMiles card. American Express also offers their merchant financing program if your business accepts their credit cards.
Lendio funding partners include:
·       Fundbox
·       Funding Circle
·       PayPal (Swift Capital)
·       Internex Capital
·       Fundation
·       Breakout Capital
·       Credibility Capital
·       Seek Capital
·       Provider Web Capital
·       Headway Capital
·       Xendoo
·       Profit Stars
·       Action Capital
·       Local banks (for franchisees)
In addition to their online platform, their marketplace moved into the local space via franchising. Lendio began franchising in 2016 and now has over two dozen franchisees. Lendio ranks #288 on Entrepreneur's 'best franchises' list.1
Current Lendio franchise locations include:
·       North Carolina (Charlotte, 2019)
·       Pennsylvania (Erie)
·       Texas (Plano and Frisco)
·       Washington (Spokane)
·       New England (Vermont, New Hampshire, Maine)
A Lendio franchise may be a great option for veterans, who receive a 10% discount on the franchise fee (roughly a $2100-$3500 value)2. We applaud this program and is why we include it in our loans for veterans section.
Fundera Spotlight
·       Headquarters: New York, NY
·       In Business Since:3 2013
·       Amount funded: Over $1 billion
·       Known for: Small business loans, lines of credit.
Fundera is another online lending marketplace. At fundera.com, business borrowers fill out a quick application and discover what type of loan they qualify for and approximate interest rates. The process takes just a few minutes utilizing the site's digital technology.
What Type of Business Funding does Fundera Arrange?
Fundera's Lending Options Include:
·       Business Loans
·       Term Loans
·       SBA loans
·       Startup loans
·       Lines of Credit
·       Small business credit cards
·       Factoring financing
·       Equipment Financing
·       Personal loans
Since their founding, Fundera has handled over $1 billion in small business lending. Their bread and butter are small business loans. Luckily for those with less than perfect credit, Fundera actively brokers invoice financing and invoice factoring companies (yes, they are different).
Fundera Partners Include:
·       Kabbage
·       Bluevine
·       Fundbox
·       Funding Circle
·       PayPal
·       Ondeck
·       Headway Capital
·       QuarterSpot
·       Live Oak Bank
·       Credibility Capital
·       Celtic Bank
·       Chase
·       Lendistry
·       Capital One
·       Fundation
Since both Lendio and Fundera match borrowers with several of the same lenders (Kabbage, Ondeck and Paypal, Funding Circle, Bluevine and Fundbox) it makes sense to check out our rankings first. They can be found on our invoice factoring company reviews page or individually at:
Lendio versus Fundera
While they share many similarities, there are some differences. Despite both being online marketplaces, Lendio has a more local footprint, receiving overflow that doesn't match local bank standards.  
As you can see, Fundera has significantly fewer funding partners than Lendio. This isn't necessarily good or bad. One could argue that less lenders means price competition for the borrower. Conversely, the scale from concentrated capital sources may contain better customer pricing.
Further, Fundera matches borrowers with personal loans for business which Lendio doesn't, while business auto loans are more utilized by Lendio's customers.
If you're somewhat skeptical of online small business loans and need a more local connection you might consider Lendio because of their franchises. Lendio is also headquartered in lending-friendly Utah, so there may be less red tape involved with the funding processes.
Lendio seems to have more clout when it comes to procuring business auto loans so if you're in the market for a work vehicle, Lendio may be a great option.
However, if you know you're looking for personal loans for business, Fundera can match you with a lender (be sure and check our review pages first, Discover personal loans reviews, upstart reviews, prosper loan reviews, etc.).
Finally, if you are a relatively new small business, the educational resources on Fundera (guides, calculators, etc.) are fantastic so maybe start your journey there. They offer non-funding information on everything from small business insurance and marketing to credit card processing and software systems.
Biz2Credit Spotlight
·       Headquarters: New York City, New York
·       In Business Since: 2007
·       Amount Funded: Over $2 billion
·       Known for: Small business loans, loans for minorities and professional services
The last of the challengers in our online lending marketplace battle is Biz2Credit of New York. One of the earliest fintechs, Biz2Credit began operations back in 2007. Today, the New York City fintech has arranged loans for over 100,000 small businesses, totaling over $2 billion.
Biz 2 Credit Arranges the Following Types of Loans:
·       Small Business Loans
·       Equipment Financing
·       Business Credit Cards
·       Merchant Cash Advances
·       Lines of Credit
·       SBA loans
·       Business Acquisition Loans
·       Commercial Real Estate Financing
Biz2Credit does offer various loan options including the usual products-unsecured loans, lines of credit, MCAs, business credit cards, etc. Further, they do a thorough job of demonstrating how funding for a wide range of businesses-from gas stations and motels to doctor loans and CPAs, can improve their operations.
Biz2Credit also doesn't provide personal loans, per say. A bit of semantics, but they do offer financing to professionals (CPAs, dentists, attorneys, etc.) looking to start their own shop. These startup loans are similar to personal loans in that personal credit checks are performed and collateral (or a substantial personal investment) may be required. Some of the loans Biz2Credit mentions are CDC
Further, they do not offer any invoice finance options, which is unfortunate. Many small and seasonal businesses need the bridge financing that AR financing can provide.
Biz2Credit also doesn't disclose their lending partners on their, in contrast to Lendio and Fundera. They only mention their large network of large and community banks, alternative funders, institutional investors, credit unions, CDFIs, etc.
And by looking through a variety of articles and publications, you can see that Biz2Credit has arrangements with HSBC, Popular Bank and India's Tata Capital (in addition to significant VC investors)4. Nevertheless, with a total volume of over $2 billion in funding, Biz2Credit must have strong partnership relationships, well beyond HSBC and Banco Popular.
Not listing their lending partners isn't necessarily a bad thing, but we'd prefer to see who they vet and trust with. This could help prospective borrowers make a decision of which marketplace to utilize. Of course, before signing any lending agreements, there will be appropriate disclosure of the lenders.
Fundera, Biz2Credit and Lendio: Under the Microscope
Main Similarities
·       All are online marketplace lenders (essentially brokers) matching borrowers with lenders.
·       Each uses financial technology to improve the process.
·       Venture capital backed.
·       None are direct lenders.
·       All rely heavily on SEO to attract prospects.
 Main Differences
·       Only Lendio has a real local market presence through franchising.
·       Biz2Credit does not provide factoring financing.
·       Only Fundera extends personal loans.
·       Origination fees paid to Biz2Credit for arranged loans.
The Judge's Decision
As per our reviews, we formerly had Lendio edging out Fundera and Biz2Credit by a nose (92 to 91 and 91 respectively). After further review, we are upgrading Fundera to 92, matching Lendio. They recently signed a long-term lease agreement for their Manhattan office, demonstrating their future ambitions.5
Despite being the oldest of the three, and financing the most lending volume, Biz2Credit will remain slightly behind the other marketplaces for now. While we really like the technology Biz2Credit brings to the table (like their BizAnalyzer tool and proprietary small business index) the fact that they don't have factoring solutions, don't display their lending partners and charge an upfront origination fee keep them at a 91 (still an extremely high score).
All three are fast-growing, highly reputable fintechs where businesses can obtain capital and discover a wealth of information. Businesses really can't go wrong with any of them.
Similar Companies to Lendio, Fundera and Biz2Credit:
·       Loan Me
·       Lending Tree
·       Funding Circle
1,2https://www.entrepreneur.com/franchises/lendiofranchising/335091
3https://www.crunchbase.com/organization/fundera#section-overview
4https://www.financialexpress.com/industry/tata-capital-ties-up-with-biz2credit-to-finance-smes/235518/
5https://www.prnewswire.com/news-releases/american-realty-capital-new-york-city-reits-123-william-street-property-will-be-98-leased-with-the-commencement-of-two-new-long-term-leases-with-classroom-inc-and-fundera1-300707107.html
https://invoice-factoring.org/wp-content/uploads/2019/07/Lendio-versus-Fundera-and-Biz2Credit.jpg
299
448
factoring
https://invoice-factoring.org/wp-content/uploads/2016/09/IFG-xlarge-2-1024x430.jpg
factoring
2019-07-18 23:39:34
2019-07-19 00:21:37
Who'll Survive Fintech's Battle Royale- Lendio, Fundera or Biz2Credit?