Small Business Factoring is a Life Saver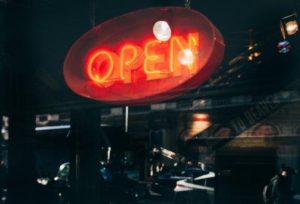 Running your own business can be incredibly satisfying. But at one time or another, every small business will run into cash flow problems. This may be due to high overhead, products that frequently go out of favor and overextended credit sales. Small business factoring can alleviate cash flow problems, a major reason many small businesses fail. In fact, it's the cause of 29% of all startup failures.1 
Now imagine on-demand cash flow for your small business. The ability to access capital like larger companies who banks bend over backwards for has often been elusive for smaller, high-growth companies. But small business funding doesn't have to be just a pipe dream. Small business factoring provides cash whenever your small business needs it.
How Small Business Factoring Works
Here's how invoice factoring works. The transaction involves the sale of unpaid invoices to a third party. This third party, a factoring company, advances funds based on the invoice's face value and the credit rating of the delinquent business account. Advanced amounts generally range between 75-95% which can be funded to you within 24 hours.
Your customers will receive a Notice of Assignment which has new instructions on where to remit payment. When your customer does pay the balance, the factor returns this amount to you (known as the reserve) minus their factoring fee. These fees vary but generally run around 1-2%.
Accounts receivable financing unlocks the capital inside your unpaid invoices, providing cash to thousands of small businesses every day. These funds may be used to meet payroll, repay debt, take advantage of supplier discounts or take on new clients. This allows you to focus on running your business.
Who Benefits from Small Business Factoring?
Any small business that has a limited operating history, has less than stellar credit or isn't bottom line profitable yet. Really, any business that's been turned down by a traditional bank for a small business line of credit or SBA loan is a candidate for small business factoring.
Some one-person operations, such as freelancers, have trouble paying their own bills because of late paying customers. Small business factoring is the solution for their cash flow concerns. But some factoring companies are really designed for mid-sized companies and shy away from very small invoice amounts. So if you are a startup or freelancer, make sure you consider factoring companies that have worked with your situation before. These factors will likely not have monthly minimums or long-term contracts.
Further, if your small business is in are in a highly cyclical industry such as construction, trucking or staffing, you know that credit crunches and business downturns are going to happen. The good news is, accounts receivable factoring can allow your business to navigate these downturns.
Pros of Small Business Factoring
Access to Capital
Waiting net 30, 45 or even 60 days for payment from your customers hampers your ability to run your business properly. Larger companies have continued access to net working capital solutions through capital markets. But invoice factoring levels the playing field for small businesses, providing them a suite of small business financing options impossible to receive from a traditional bank in most cases.
No Equity Lost
Many startups have limited options for capital outside of family and friends. Despite plenty of venture capital money floating around, not every founder wants to part with valuable equity ownership that's often demanded by private lenders. With invoice financing, there's no need to dilute your equity stake to survive a cash flow crunch.
Cons of Small Business Factoring
Higher Financing Costs
Small business factoring is likely to be a little more expensive than factoring for some larger customers. This is the same concept of buying in bulk-the more you buy at once, the lower the cost per unit becomes. But over time, your business should improve from the increased cash flow, allowing you to graduate to cheaper options such as asset based lending options, which often have cheaper rates.
No Legal Representation
Unfortunately, some factoring companies may try and bully new customers once they've signed on, citing confusing legal jargon in their contracts. Specifically, this could involve a dispute with regards to non recourse factoring down the road. That's why it's crucial for any small business that's considering factoring invoices to conduct due diligence on any factoring company before signing on.
If your business is tired of waiting up to 60 days for payment for sales made on credit, factoring receivables may be the answer. If your small business has no major IRS tax problems and outstanding invoices under 90 days old, request a free factoring quote today. The online factoring companies like Fundbox and Bluevine of California are your best bet for small business factoring. Check out our Bluevine Reviews and Fundbox reviews for more information.
Also, the lending marketplaces can refer small businesses to an appropriate factoring company. As such, check out our Lendio reviews and Fundera reviews to see which best suits your situation. Finally, traditional cash advance companies may have access to invoice finance options. Our Rapid Advance reviews and National Funding reviews will provide more insight.  Invoice factoring keeps small business in business.
1http://time.com/money/3888448/cash-flow-small-business-startups/