California Invoice Factoring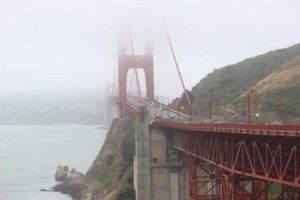 Invoice factoring is an increasingly popular funding option for many businesses in the state of California. According to the U.S. Census Bureau, there are an incredible 3.6 million small businesses in California alone.
And if California was a stand-alone economy, it would rival many countries, with roughly the same productivity output of Canada.1
Major industries in California include tourism, agriculture and tech/telecom, all lending themselves to delayed payments and cash flow constraints. As such, California invoice factoring companies are increasingly busy.
Major Invoice Factoring Industries in California
Tourism
Agriculture
Telecom
Technology
Tourism
With a near perfect and diverse climate and miles of beautiful beaches, it's no surprise the Golden State enjoys a robust tourism industry. California is home to Disneyland, Hollywood Studios, Sea World, Yosemite National Park and the Channel Islands. Not many states offer the ability to surf, hike and ski. Roughly 250 million people visit California each year.2
Agriculture
Agriculture is a major industry in the state of California. With roughly 43 million acres of farmland, it is an economy in and of itself. California leads the nation in the production of and is second only to the state of Florida for oranges.
As such, equipment leasing is prominent in such industries. Moving all of the produce are a plethora of trucking companies, both owner operated as well as fleets who also embark on invoice financing.
Telecom
With roughly 11.5 million households in the State of California, there is a lot of television watching.3 In fact, satellite entertainment company DirecTV, the nation's second largest operator, is headquartered in El Segundo, California. Many invoice factoring companies work with MSO's like Time Warner and Comcast. If you operate a staffing company that provides direct sales or servicing for any of these television service companies you understand that you don't always get paid promptly.
Technology
Silicon Valley is a place unlike any other in the technology universe. Statewide, there are also the public-private partnerships (with the state university network) that supports this innovation.
The most profitable company in the state is Cupertino's Apple Corp. And they are emblematic of the worrisome trend of big companies delaying payments to suppliers. A  Wall Street Journal article mentioned how Apple increased the time it takes to pay suppliers to an average of 52 days, up from 43 at the low in the financial crisis of 2009.4 Expect this trend to continue, for all big companies.
Other Invoice Factoring Businesses in California
In addition to the industries mentioned above, there are other businesses that are common in the state of California. The motion picture industry is unique to the state of California. Many smaller, creative production and graphic companies service this industry and are probably afterthoughts to the major studios.
Also, with such an enormous state university system, there are countless small staffing companies that service these needs, ranging from everything from food service to public safety. Of course, the wave of the future will be in online factoring. Redwood City's own Bluevine and Fundbox of San Francisco fit that description. Check out our Bluevine reviews and Fundbox reviews which is geared towards smaller businesses.
Invoice Factoring Companies in California
Given the historically slow rate of payments from these industries, it's no surprise there are several invoice factoring companies in the state of California. Some are located in and around major cities like Los Angeles as well as the technology hotbed of Northern California's Silicon Valley. But there are accounts receivable factoring companies throughout the state.
The majority of invoice factoring companies have branches in many different states, we prefer to focus on a factoring company headquartered in the same state. The relationships are simply stronger not to mention the location-specific expertise. For instance, if you are an agricultural business that does extensive business in the Central Valley, you probably wouldn't want a New York City-based company factoring invoices for you.  Below is a list of invoice factoring companies headquartered in California:
Bluevine (Redwood City)
BtB Capital Corporation
Camel Financial (Newport Beach)
Capital Source (Campbell)
JD Factors
Merchant Capital Source (Huntington Beach)
Thunder Funding (Carlsbad)
California Invoice Factoring Considerations
It should be noted how large the state government of California is, employing about 2.5 million people. It may simply be too big. Small and medium size businesses in California need to be aware of is that the fiscal situation with various state and local governments and municipalities is poor. In fact, the state of California has the largest amount of unfunded liabilities. California invoice factoring could be the answer to your small business funding needs.
It's no secret that state and local governments have a reputation as being slow invoice payers-this is especially true in California. So if your business does contract work with a government agency, you may want to consider factoring receivables to improve cash flow, net working capital and sustain higher growth rates.
Once your business matures, other asset based lending options may open up. Eventually, a business line of credit opportunity may arise once your business establishes a longer track record.