Florida Invoice Factoring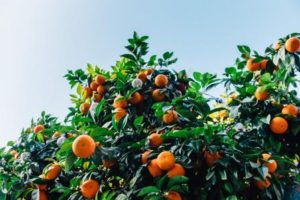 Invoice factoring is an increasingly popular option for many local businesses in the state of Florida. The major industries in Florida are tourism, agriculture, construction and international trade which all lend themselves to delayed payments and cash flow constraints.
Major Invoice Factoring Industries in Florida
Tourism
Agriculture
Construction
International Trade
Tourism
With its fantastic climate and miles of beautiful beaches, it's no surprise the Sunshine State enjoys a booming tourism industry (we may be biased because we are located here). In fact, Orlando is the largest tourist destination in the United States.1
Staffing agencies are used extensively for the food and beverage segments. Smaller companies often get contracted for work with the major tourist companies including the Mouse House itself, Disney. But when economic conditions get strained, large companies like these start manipulating their cash conversion cycles to their advantage. They accelerate payments from their own clients and delay their own payments (your invoices). This keep them operating efficiently but to the detriment of many small vendors.
A small video production company Point.360 recounted that during the credit crunch in 2009, its customers extended their time to pay their bills to 66 days from 54 a year prior. Some of its largest customers, including Disney and Paramount began lengthening their payment terms. Businesses should expect this this type of behavior in the next crisis and begin researching invoice factoring companies.
Agriculture
Agriculture is a long-standing cornerstone of the Florida economy, notably farmland and citrus fruits. Further, there are other forms of small business funding outside of invoice financing, including equipment leasing. This type of asset based lending is prevalent with equipment rich agriculture entities.
Construction
Given the state's reputation for roller coaster housing markets, it is no surprise that many real estate developers, construction companies and remodelers have small business funding needs from time to time. With so many layers of needed to complete a commercial development project, the entire project can get bogged down when one entity (supplier, subcontractor, etc.) runs into cash flow problems. To make matters worse, many operate with a high amount of leverage so banks will sometimes turn their backs on them.
International Trade
Port cities, especially Miami, are very dependent on commerce with Latin America. Several economic factors come into play, including currency fluctuations against their Latin counterparts, which further a need for factoring receivables. Often, billing begins after the shipment is delivered, which can be a lengthy process. The result is that many import-export businesses start accounts receivable factoring.
Other Invoice Factoring Businesses in Florida
In addition to the aforementioned industries, there are other businesses that are common in a state like Florida. With the sometimes muggy conditions associated with high humidity, living with pests and bugs is commonplace. Lizards, palmetto bugs, 'love bugs', etc. can infiltrate restaurants and other commercial businesses. So, it's not uncommon for pest control companies, plentiful in Florida, to use invoice factoring for its business clients who place them low on the priority list.
Also, landscape companies are widespread throughout Florida, careering to snowbirds as well as plenty of commercial customers including, homeowners associations (HOAs), country clubs and commercial properties. They bill out and are frequently awaiting payments from business customers. Delayed payments make it difficult for landscape companies to pay for fuel, purchase new equipment or hire a new crew to fulfill a new contract.
Invoice Factoring Companies in Florida
With slow-paying industries such as tourism, agriculture and international trade, there are no shortage of factoring companies in the state of Florida.  Several are located in major cities like Miami and Tampa but there are  factoring companies throughout the state. Considering that most invoice factoring companies have offices in a number of different states, we always like to focus on factors  that are headquartered in their state. This provides an insight and level of service when factoring receivables of specific niche industries. For instance, if you are an import-export business that does extensive business in Latin America, you probably wouldn't want an Oklahoma company factoring receivables for you.  Here is a list of invoice factoring companies that are headquartered in Florida:
Amerifactors (Celebration)
Capital Funding Solutions
Factor King
Factorway
Gateway Commercial Finance
LSQ Funding Group
Multiple Funding Solutions (Tequesta)
Paragon Financial Group
Prosperity Funding
United Capital Funding
Florida Invoice Factoring Considerations
There are some legal considerations you must remember if your business is considering invoice factoring in Florida. For one, a factoring company must comply with the usury rates of Florida, which are 18%. This is a gray area for factors since accounts receivable factoring is not technically a loan, but this applies more for invoice financing, where revolving credit facilities are subject to such regulations.
1http://www.ibtimes.com/orlando-surpasses-new-york-most-visited-us-city-1574621
2http://www.wsj.com/articles/SB125167116756270697