Arizona Invoice Factoring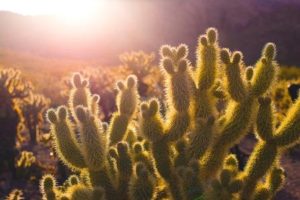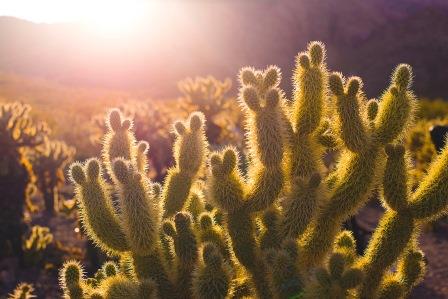 Invoice factoring in Arizona is becoming a popular funding option for many small and medium-sized businesses in the state of Arizona. According to the U.S. Small Business Administration, there are over half a million small businesses (511,828) in Arizona.1 many serve Arizona's major industries including manufacturing, health care and aerospace and defense. But doing business in these industries results in payment delays which can strain cash flow and hinder a business from operating efficiently.
Popular Industries for Invoice Factoring in Arizona:
Aerospace & Defense
Manufacturing
Healthcare
Space and Defense Manufacturing
Arizona ranks in the Top 5 for the Space and Defense nationwide.2 This is great news for many Arizona innovative businesses that service this industry. The problem these business' customers- often government agencies and departments, etc. are sometimes slow to pay invoices.
One manufacturer is Phoenix-based, Pivot Manufacturing which takes raw aluminum and transforms it into usable parts, primarily for the military. Their products are used on military Humvees and drones. Other applications include the solar and semiconductor industries, but roughly 60% of Pivot's business is government contracts.3
Many smaller, high-growth businesses with government contracts face payment delays as a regular cost of doing business. Unfortunately, many don't have the financial cushion to weather a cash flow squeeze awaiting accounts receivable payments. Since many invoices are paid in 60 days, it puts a strain on a company's ability to purchase raw materials to meet other orders or to prepay suppliers and receive discounts. This wouldn't be a problem if the business had a two month cash cushion to weather such a shortage but that isn't normally the case. These businesses are perfect candidates for invoice factoring, especially if overall credit in the banking system tightens up.
Health Care
There are almost 7 million people living in Arizona. Since an increasing proportion are retirees, it's no surprise that health care industry is flourishing in the state. In fact, Banner Health Care recently became the largest employer in Arizona (outside of the state government), even overtaking Walmart.4 The Phoenix–based health care provider employs roughly 38,527 people from Arizona. But health care companies are often slow payers, because their account debtors, consumers, can be slow to pay their bills and the cycle continues.
Other Invoice Factoring Businesses in Arizona
Following the financial crisis, a major theme in the state of Arizona has been the rise of temporary workers.  Similar to Florida, staffing agencies have been very busy placing workers in Arizona, especially to meet winter tourism season and sporting events that flock to Arizona for the weather. In fact, workers employed by these 'employment-service' firms have increased 5% over the last year according to the State Department of Administration.5
In general, companies are still skittish to hire full-time employees not only for the fear of another economic downturn but from the high cost of health care for employees from the Affordable Care Act. And this trend looks to continue. Millennials seem to be more interested in self-fulfilling careers and not playing by the traditional rules of employment. This section of the workforce seems to embrace the independence of being a temporary worker, independent contractor or freelancer.
The problem is, the staffing companies typically aren't paid until the client fills their job vacancies and they actually begin working. So if your business is a staffing agency, you may want to consider factoring receivables to expedite payments and meet the upfront costs you will incur such as advertising vacant positions and payroll.
Invoice Factoring Companies in Arizona
Given the historically slow rate of payments from these industries, it's no surprise there are a number of invoice factoring companies in Arizona. Many are located around major cities like Phoenix and Scottsdale but there are accounts receivable factoring companies throughout Arizona.
A factoring company often has branches in many different states, but prefer to focus on invoice factoring companies headquartered in the same state of the business client. The relationships usually become stronger and there to mention the location-specific expertise. For instance, if you are a trucking company that does business in Phoenix, you probably wouldn't want a New York City-based company factoring invoices for you.  Below is a list of some invoice factoring companies with headquarters in Arizona:
Dash Point Financial
National Bank of Arizona
FSW Funding
Phoenix Capital Group
This is not meant to be a complete list of factoring companies that have operations within the state, just headquarters (others include Bluevine, Fundbox, Fleet One Factoring and Riviera Finance). If you are a business operating in the state of Arizona, consider accounts receivable factoring as a small business funding option. Factoring can provide net working capital for your business to meet payroll, obtain supplier discounts or expand into new markets. All without incurring any new debt! The influx of cash may also improve your credit rating since no new debt was incurred in the funding. Asset based lending that is financing that adds leverage to a company's balance sheet. This is fine, but often the next step in funding.
1https://www.sba.gov/sites/default/files/advocacy/AZ_1.pdf
2,3http://www.azcommerce.com/industries/advanced-manufacturing
4http://www.azcentral.com/story/money/business/2015/04/19/arizona-republic-100-largest-employers/25462291/
5http://www.azcentral.com/story/money/business/career/2015/04/19/economy-recovers-many-workers-stay-temporary-jobs/26022849/