Colorado Invoice Factoring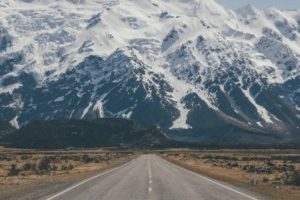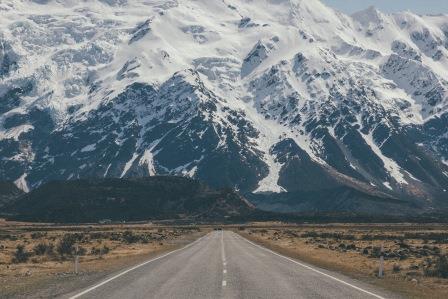 Small businesses are extremely important to the economic well-being of Colorado. Consider this-an astounding 97.6% of all private businesses in the state are defined as "small", meaning fewer than 500 employees.1 Not surprisingly, almost half of the jobs in the Centennial State are the result of small businesses. According to the U.S. Small Business Administration, there are over half a million small businesses (563,917) in Colorado.2
But small business funding can be problematic, especially for fast-growing businesses. Traditional banks want to see a history of bottom line profitability and financial statements, both of which aren't always readily available from startups. Many small businesses also aren't interested in raising capital in exchange for equity ownership. Further, they may equally dislike the idea of incurring additional debt, even if they could tap a small business line of credit somewhere, which would be tough.
Popular Industries for Invoice Factoring in Colorado
Important Colorado's industries include accommodations and food service, health care and professional, scientific and technical services. Often, these industries result in payment delays which can hamper a small business' growth and profitability. Accounts receivable factoring is an increasingly popular small business financing option for many businesses in the state of Colorado. Popular industries include:
Accommodations & Food Service
Health Care
Professional, Scientific & Technical Services
Food Service
Colorado has a booming food and beverage industry, fueled by a resurgent economy. In fact, there are 3 restaurant openings for every closing, sometimes 4, according to a Denver Post article. These restaurants depend on the services of distributors, who aren't always paid on time. Distributors must pay their suppliers on time but their clients (bars, restaurants, supermarkets) often have net 30 or even net 60 payment terms. And if the economy starts to cool off, expect payment delays between the two to cause real cash flow shortages for food and beverage distributors.
Waiting for invoices to be paid is standard in the food and beverage industry. But invoice factoring can help distributors with cash flow problems. Additional funds can be used to obtain supplier discounts or to acquire more supplies to service additional customers. Either way, the business will become more profitable, even after paying a factoring fee. And using non recourse factoring reduces the risk for the business since the factoring company will bear the responsibility of collections. This frees up resources for strategic growth and you may also be able to reduce overheard by outsourcing collections.
Other Invoice Factoring Businesses in Colorado
The housing and construction industry has returned to Colorado as the economy recovers. Colorado is poised to record the highest value of construction since 2006.3 And Colorado's population is expected to grow the fourth fastest in the nation, according to the University of Colorado, Boulder.4 With the complexity of a building project, both commercial and residential, it is very easy for a construction company to get squeezed for cash flow. There are typically multiple layers of workers, contractors and subcontractors that need to be paid, and waiting for payment delays projects and prevents a construction company from undertaking more.
Given the seasonality of building in Colorado because of weather, staffing temporary workers is also an issue. Staffing companies are another industry that can benefit from invoice financing. So if your business is a staffing agency, you may want to consider factoring receivables to make payments and meet the upfront costs you will incur such as advertising vacant positions and payroll.
Invoice Factoring Companies in Colorado
These industries have customers that are notoriously slow payers. Luckily, there are a number of invoice factoring companies or 'factors' in Colorado. Many are located around major cities like Denver (especially in the food and beverage industry) and Colorado Springs but there are invoice factoring companies located all around Colorado.
A factor typically has branches in several different states, but prefer to focus on invoice factoring companies headquartered in the same state of the business client. The relationships are generally stronger and they are more familiar with your situation and possibly customers. Here are some invoice factoring companies with headquarters in Colorado:
CSI Funding
Benefactor Funding Corp. (Denver)
OTR Capital (Denver)
This is certainly not an exhaustive list of companies in Colorado-just those headquartered. Others with operations in the state include Riviera Finance, Bluevine, Fleet One factoring and Fundbox. If you are interested in finding the best factoring company for your small business factoring needs let us know a little information about your business, location and size of your business.
If you are a business operating in Colorado, consider factoring accounts receivable as a funding option. Factoring can provide cash for your business to meet payroll, obtain supplier discounts or expand into new markets. All without incurring any new debt! The influx of net working capital may also improve your credit rating since no new debt was incurred in the funding.
1,2http://www.bizjournals.com/denver/blog/finance_etc/2015/02/colorado-small-businesses-dominate-states-economy.html
3,4http://www.colorado.edu/today/2015/12/06/colorados-economy-continue-expand-2016-says-cu-boulders-leeds-school