Invoice Factoring Guide
Let's face it- starting a business from scratch is a monumental task. It requires drive, patience, ambition, faith and even a little luck. But these attributes alone aren't always enough. Businesses require financial resources to remain operational, which is sometimes difficult for businesses of any size. But it's especially problematic for small businesses or startups who don't have the operating history, credit profile or collateral that traditional banks require. If this is your business, consider invoice factoring.
Pursuing a small business line of credit  is a preferable source of capital for more established companies. Unfortunately,  most small businesses won't qualify for these funding options. Often, entrepreneurs are forced to give up  equity in their business in exchange for working capital. Factoring provides business capital without taking on new debt or giving up equity ownership. If you are in the B2B space, and facing a cash flow crunch, try invoice factoring.
What is Invoice Factoring?
Invoice factoring is the discounted sale of accounts receivable (outstanding invoices) to a third-party buyer (known as a 'factor'). It's a funding mechanism that's been around for centuries-Greek merchants utilized the practice to finance lengthy shipping ventures.
Today's factoring is the same concept-providing interim funding to a company until customer payment is collected. When a small business performs a service or delivers goods on credit, they invoice their business customer, and then wait for payment. And wait. This can take 30, 60, even 90 days depending on the terms and the customer (known as the 'account debtor').
In the meantime, your business has to make payroll, pay bills, buy inventory and accept new projects. Such a cash flow deficit makes running a business very challenging. Instead of waiting for payment (plus expending resources on collection efforts) your business sells the outstanding invoice to a factoring company, transferring your right to collect on the invoice.
How does Invoice Factoring Work?
Here's an example. After some due diligence on your customer (credit checks, outstanding liens and lawsuit searches, etc.), the factor decides to advance you 90% of the invoice's face value. The account debtor is now instructed to remit payment to the factoring company, not your small business. When the account debtor eventually pays the invoice, the remaining 10% balance is refunded to you, less a factoring fee of usually around 2%.
In this example, the transaction provided up-front funds could keep operations running smoothly. When the invoice was eventually paid, your business collected a total of 98% of the original invoiced amount, but cash flow was greatly improved.
Who is Factoring Invoices?
Factoring receivables is generally conducted by those in the B2B space. It's common among certain industries that offer credit sales or have lengthy delivery or project completion times. Subcontractors, truckers, staffing companies, food and beverage distributors, cleaning businesses, government contractors and import-export businesses are traditional beneficiaries of factoring.
As technology has caught up to this historic financing method, new businesses have begun online factoring including medical billers, professional services (accountants and consultants) and even freelancers.
The internet has improved the factoring industry as a whole, decreasing overall costs for users. Greater transparency and availability of information has reduced credit service and other due diligence costs- while the electronic payment revolution has made funding faster and cheaper. Some businesses can get invoices funded directly with one click via their QuickBooks or FreshBooks accounting software.
Many small businesses operate at a major disadvantage against larger competitors. To compete, many are forced to make sales on credit with lengthening payment terms. But their customers are often in no hurry to make payment. Waiting to get paid causes cash flow problems and negative working capital, hindering a business' ability to meet daily funding obligations. In short, these delays threaten your small business.
But what can you do? Small business funding is very difficult to obtain. Today, businesses are turning to invoice factoring (also known as accounts receivable factoring) to fill short-term cash flow needs, without adding any new debt.
We offer a list of invoice factoring companies including Bluevine, Fundbox, Fleet One factoring, Riviera Finance and Apex Factoring of Texas). You'll notice that some of these are trucking factoring companies (given the nature of their payment cycle), while others are online-based (addressing more by freelance factoring needs).
Analyzing many variables, we created a numeric rating system on our reviews page for many of these names. These include Ondeck reviews, Fundera reviews, Bluevine reviews and Kabbage reviews.
Benefits of Invoice Factoring
Immediate Cash Flow
Cash flow is the lifeblood of small businesses. In fact, 82% of small business failures are the result of poor cash flow management according to a U.S. Bank study. Factoring provides expedited funding, often same day, that can be used to meet short term liabilities and improve net working capital. It can also provide the funds to capitalize on a supplier discount by ordering in bulk or pre-paying.
With factoring, this initially funding comes through the "advance". The invoice factoring company will assess the financial health of your customer and decide on an amount, typically between 75% and 90% of the invoice's face value. Some will advance a full 100% of the face value as we point out in our Fundbox reviews page.
Funding without Debt
Factoring is not a loan- it's the sale of accounts receivable to a third party. As such, the funding comes without additional indebtedness. It is a great small business funding option when credit conditions tighten.
The reason many small businesses pursue alternative financing in the first place is because they've been turned away by traditional banks due to bad business credit. But it's the creditworthiness of your customer that matters to the factor, since they collect from them, not you. Invoice factoring provides collections services so you can get back to running your core business.
On the other hand, invoice financing is a revolving line of credit. Here, the invoices are used as collateral for financing, making it one of our favorite bad credit business loans.
Credit Risk Management
In a 'non-recourse' factoring transaction, the factor assumes the credit risk of the account debtor. While adding the non-recourse clause is slightly more expensive, it can be a valuable risk management tool if you have a high concentration of receivables with one customer (where their default could jeopardize your operations). Keep in mind that non-recourse factoring typically transfers the credit risk of the account debtor, which protects if they cannot pay. It does not protect if they won't pay because of a defective or late shipment or dispute over other terms.
Invoice Factoring News & Articles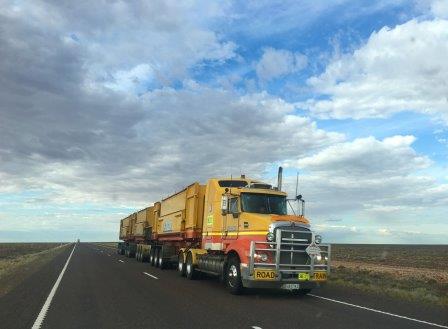 Fleet Card Pioneer, WEX Incorporated WEX Incorporated is a South…
https://invoice-factoring.org/wp-content/uploads/2018/02/fleet-card.jpg
329
448
factoring
https://invoice-factoring.org/wp-content/uploads/2016/09/IFG-xlarge-2-1024x430.jpg
factoring
2018-02-09 15:59:43
2018-08-12 21:41:45
Update on Fleet Card Pioneer, WEX Inc.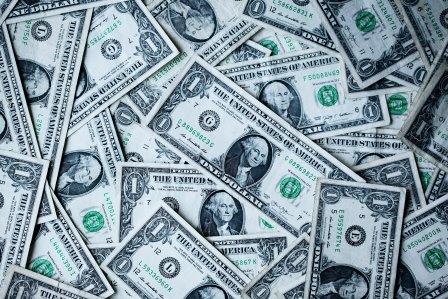 Boost Your Net Working Capital (Read Time 1-2 minutes) IMPORTANT!…
https://invoice-factoring.org/wp-content/uploads/2017/09/net-working-capital.jpg
299
448
factoring
https://invoice-factoring.org/wp-content/uploads/2016/09/IFG-xlarge-2-1024x430.jpg
factoring
2017-09-29 12:12:36
2018-10-21 00:52:44
3 Ways to Improve Net Working Capital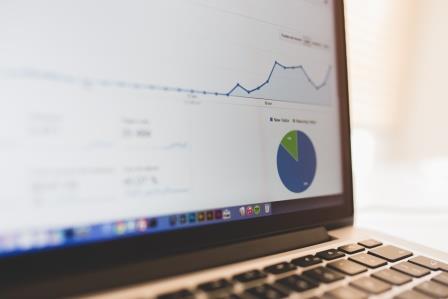 Factoring Accounts Receivable: NOT Too Expensive One of the…
https://invoice-factoring.org/wp-content/uploads/2016/10/factoring-accounts-receivable.jpg
299
448
factoring
https://invoice-factoring.org/wp-content/uploads/2016/09/IFG-xlarge-2-1024x430.jpg
factoring
2016-10-02 18:34:03
2016-10-14 22:40:57
Factoring Accounts Receivable for Growth